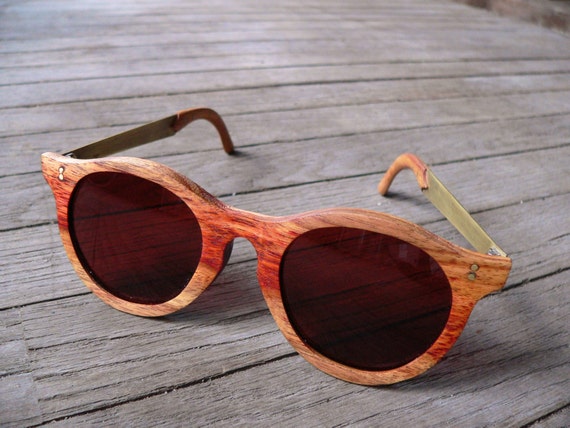 Please tell us a bit about yourself?
I am Ericc Jude Mott owner and craftsman behind Wolfe & Rabbit heirloom accessories and home decor. I moved to Buffalo in spring of 2008 to finish my art education degree. I realized after a while that teaching wasn't for me but cursing out loud working crazy hours and surrounding myself with dirty old men was for me and that's not a lemon party reference. So I became a welder.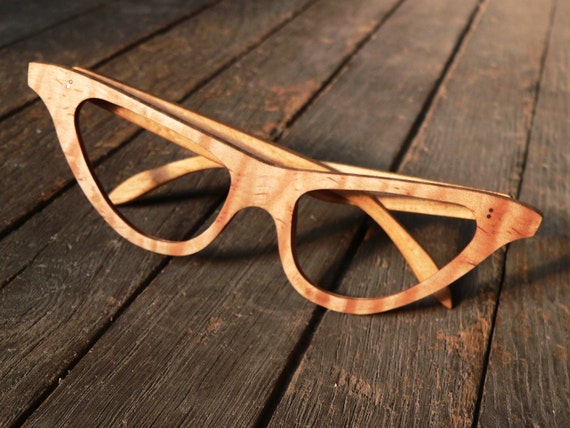 What do you create? How long have you been working on your craft/art?
I've been working since 2010 mostly on my wood eye wear. Custom wood eye wear made entirely by man. No CNC routers or laser cutter. Since 2012 i added wood inlay post back buttons, hand cut cameo pendants, wood journals, the occasional leather goods, custom dog kennels fashioned after old style bird cages or Victorian housing, and furniture. I feel, like many makers, we learn from our parents or grandparents and so did i. my father was a wood worker and owned a furniture refinishing business when i was younger. I picked up a few more skills when i owned some rental property in Binghamton but my interested in wood and furniture hadn't fully developed until i randomly ended up in a few wood/design courses. i loved it! It was almost competitive to me. But the program suffered effects from premature birth and wasn't fully developed. So i left in frustration and became a welder to afford my expensive hobby.
How did you come up with your store name?
When i was enrolled in the academic arena i was excited to be around so many motivated and enthused individuals. After many conversation and the sharing of interests a small group of us proposed the idea of starting a haberdashery. A bit of a European style and Anglo Norman, notions such as thread, buttons, linens etc and small wears. So when we were all in the studio we would shoot names out. Since the shop was to focus on men's and women's wear i played with ideas trying to encapsulate both. Thus Wolfe & Rabbit was born. As for the haberdashery... no one wanted to work, take the risk, invest or do anything other than day dream. So i fled that establishment to embrace the endless vacancy of the east side.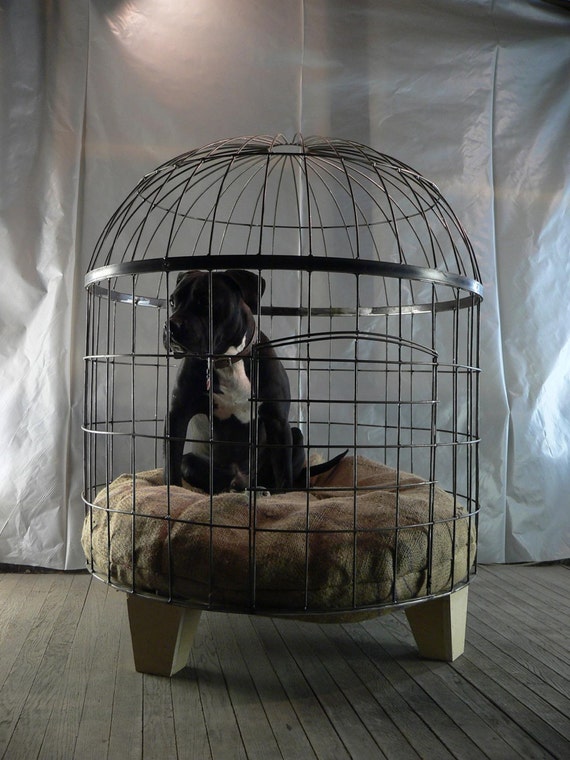 What inspires you?
Seeing the results of theory, determination, and practice only to be completely destroyed and to continue with the grand lesson of "never do that again". Anyone who has pushed their abilities, skills, fought with rational criticism and has produce work that will survive them self with the endless existence of their struggle going unnoticed.
What is the best thing about having a etsy shop?
Its a window to other makers i would otherwise never know of their existence, their work and accept the seriousness of my products niche. If i am going to succeed i will need to make obvious separation in my niche and produce a substantially unique item. Because all the favorites in the world are not going to make my hobby a full time job.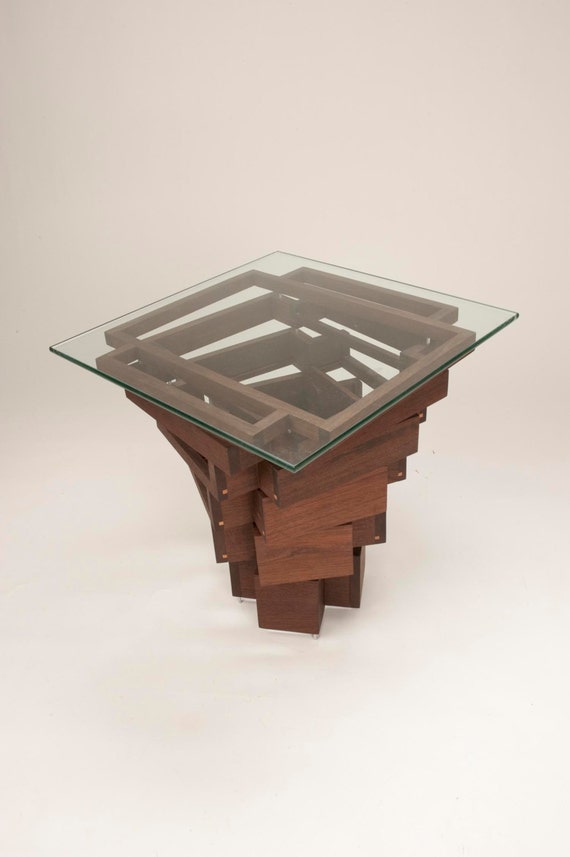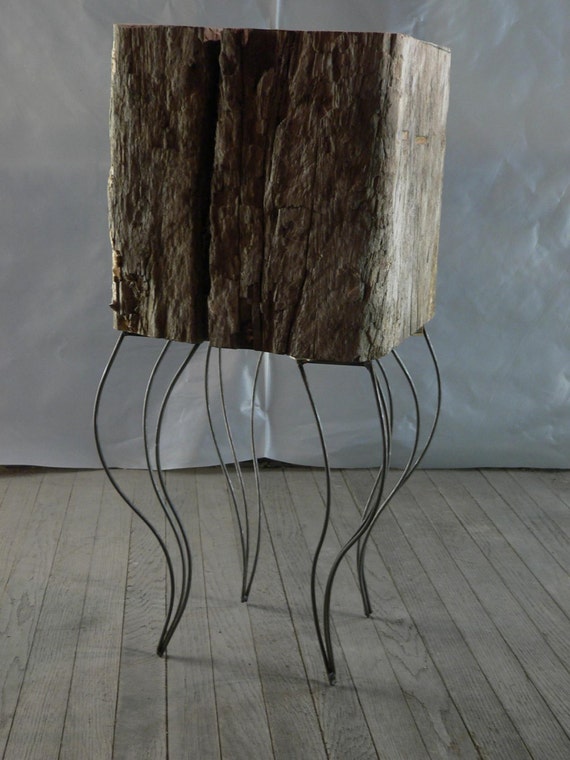 How do you promote your work to the world?
Sadly I have limited exposure. Beside
etsy
and a few makers markets I've been to and the up coming Elmwood arts festival, I plan to set up a blog soon and within the next two years a web site.
What is the hardest part about selling online?
You lose the tactile experience. You're stripped of your ability to truly experience an item. For instance, my wood eye wear are not an investment you would carelessly execute. The eye wear is a sensitive item you want to feel comfortable in as well as confident. I do offer a guarantee fit online. Whatever i need to do to adjust the fit i will. I want my frames to be out mingling with the public. My wood frames become rich with age but in order for the wood to mature it needs you, your oils and constant wear.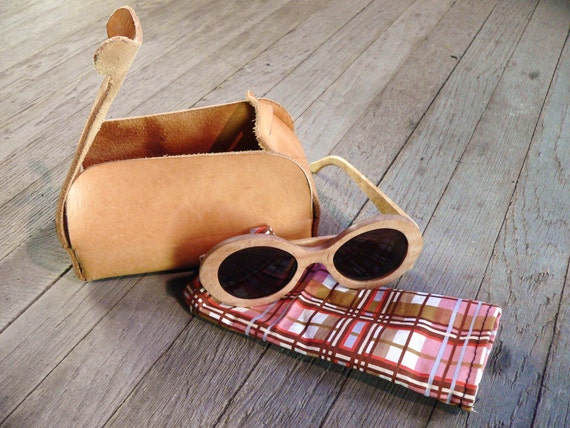 Where can your work be found locally?
I will be at the Elmwood festival come Aug 24 and 25. Or you can work directly with me to build your custom frames.
Thanks for sharing your amazing work with us Ericc! If you live in Buffalo and would like to be featured on the blog please contact me for more information!