Weddings are a very costly endeavor. One of the best and unique ways to save money is to use vintage items or re-purpose items into crafts for decor, accessories, etc. It's also a great way to inject your own creative personality into your wedding design. Brides are embracing these trends fully. If you are looking for inspiration Pintrest is full of beautiful ideas.
If you choose to buy a vintage wedding dress avoid dresses that need repairs or have stains. Avoid the oldest dresses, those before 1900 because of deteriorating
fabric. Remember sizing is very different today than in the past.
Below are some of the top vintage trends this season.
Colors: mint green, orange, pink, print
Grooms: hats, bow ties, seer sucker suits
Dresses: 1920s flapper style dresses, satin gowns, vintage lace sleeves
Accessories: birdcage veils, vintage jewelry pieces, lace and crystal garters
Decor: aged wine barrels, colored bottles with flowers, lanterns, mason jars, antique books, crates, dried flowers
Below is a photograph from my wedding circa 2008. I chose a new Michaelangelo gown that had a vintage style-lace overcoat. I wore my mother's (1978) bridal veil. We slightly altered the veil to make it less heavy.
My Three Favorite Items From Local Etsy Shops!
Oldendesigns- custom handmade luminaries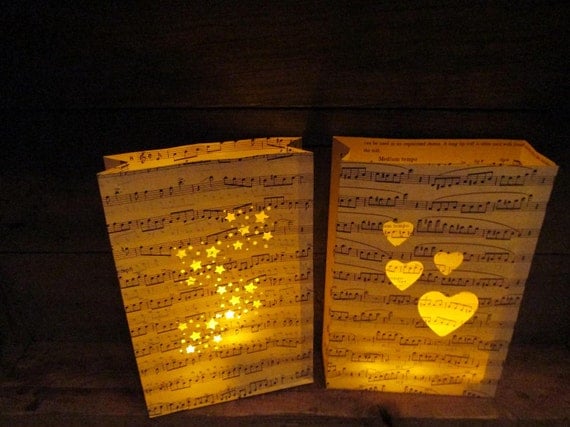 DeLoop- Bridal Whimsical Accessories and Fashion Hair Accessories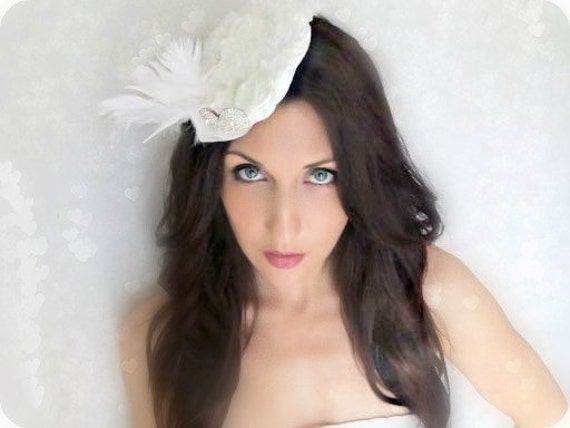 Ageless Heirlooms/Laurenrosedesign- fine and antique vintage jewelry