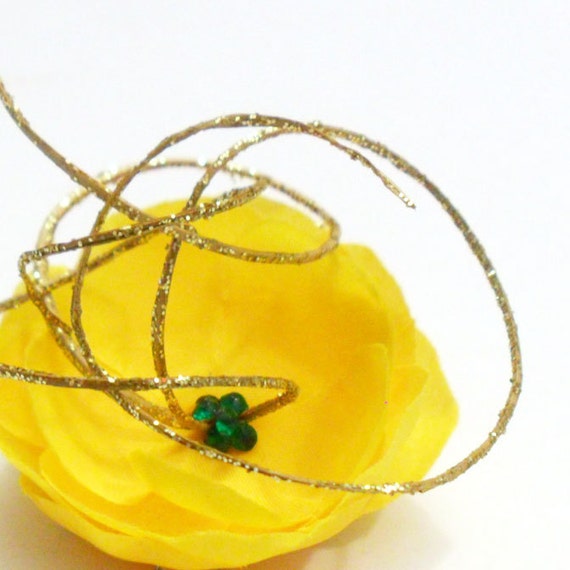 Update #2:
We are now voting for our May winner
here
.
Update:
We are now accepting entries for May's creative challenge
here
.
Jessica
from
Fast|crawl
! Congratulations! It was a close vote, but Jessica's lovely bright hair clip won out in the end. Thank you
so much
to everyone who created something for this challenge and to everyone who voted. I think our first challenge was very successful!
As winner of the April challenge, Jessica gets to pick the theme for our May challenge, and she has picked a theme of: Sea Creatures / Sea Life. Sounds fun! I'm sure many of us wouldn't mind dipping a toe in the sea right now (or maybe one of the Great Lakes available to us? I wonder how cold they are still.).
Here is the rough schedule for May's challenge:
May 19-24: We accept entries for the challenge
May 26-29: We vote for a winner
June 2: I announce the winner and the theme for the June challenge
This schedule leaves us all with a little less than three weeks to create something inspired by sea creatures and sea life. I hope that is enough time; let me know in the comments what you think.
Congratulations again to Jessica! And thanks again to everyone who participated, too!