this week Jon from Quoted Mosaic Collage joins us~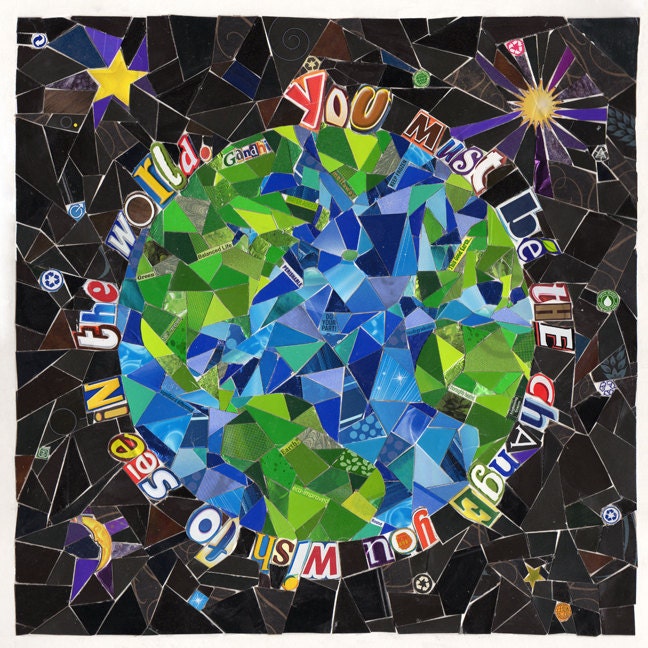 Please tell us a bit about yourself?
Hi! My name is Jon Bender. I am relatively new to the online art selling world. I grew up here in Western New York and have been an art teacher for 15 years. I try to balance my work, family and art making so that all can survive and prosper. Most of the time, I think I'm fairly successful.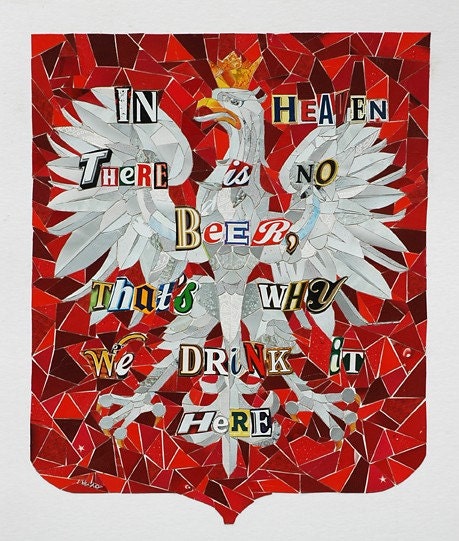 What do you create?
I create mosaic style collages using packaging material under the name Quoted Mosaic Collage. The work is currently divided into two main themes – earth and nature, and beer. I also make repurposed cereal and pepsi box school type pocket folders. I have just started making acrylic mini beer mug magnets for the beer fridge. I am hoping to add a golf section at a later date.
How long have you been working on your craft/art?
I have been making the collages for about 6 years. I opened the Etsy shop in 2010. Last year was the first time I dipped my feet into selling them in person.
What is the hardest part about selling online?
There are many challenges. I often forget to check listings and realize that a bunch have expired. I'm slow to get new things listed during the school year. I never realized how hard networking really is! Also, I'm not sure of the best way to sell prints is online, and that's mostly what I sell. I don't feel like you get a good sense of what it looks like or will look like in your house. But, maybe that's just me.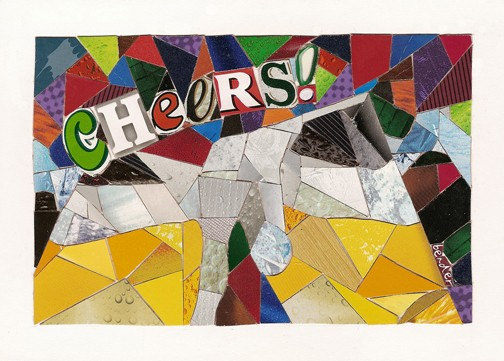 Where can your work be found locally?
My goal is to get into more local shops this summer. I am currently in Buffalo Adore and will be selling at the Saturday Artisan Market and hopefully, the Lewiston Art Festival.

What do you do when your creatively blocked?
The best thing to do is walk away. Creativity is a back brain process and often comes later when you are doing something mundane like driving or showering. I try to load up on inspirational materials and then let them stew for a while. Sometimes though, you just have to push yourself through it.
Where can you be found online?
Working on the website. Need more info about a good host!
Can be found on Etsy @
etsy.com/shop/jonbender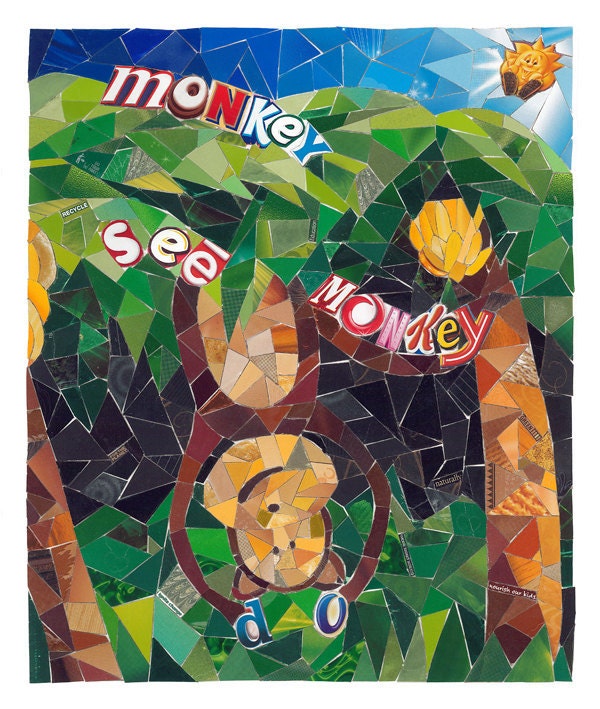 Thanks Jon for sharing your experience with us!
If you are from Buffalo and would like to be featured on the blog please contact me for more information!!