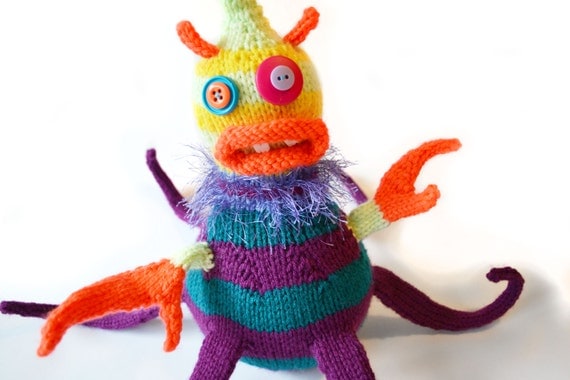 Congratulations to our May winner:
Erin
from
erinmakesstuff
and her knit sea monster! He is such a charming fellow :) Thank you again to everyone who participated in this challenge. It's so fun and inspiring to see the creativity in our group.
As the winner, Erin had the honor of picking the theme for our June challenge and she has told us all to "take a hike!" So think of hiking and forests, woodland creatures, and flowers and be ready to post your entry starting Sunday, June 16. We will accept entries until the end of Friday, June 21 and begin voting Sunday, June 23.
I hope you enjoy the rest of your blustery Sunday. Have fun creating!