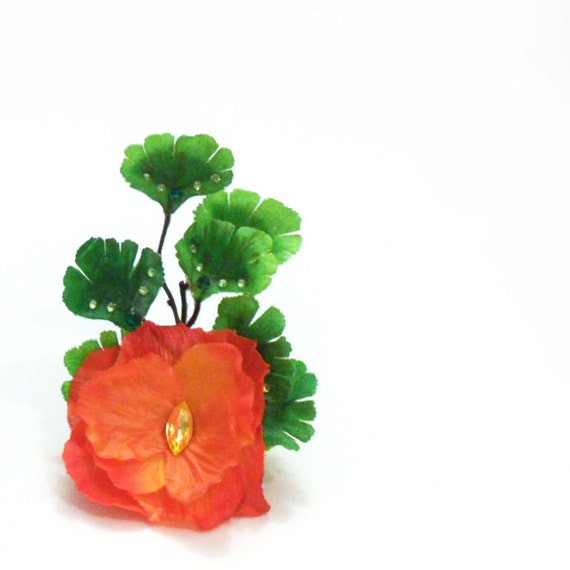 After a tie and a re-vote, we finally have a creative challenge winner for June: this lovely orange hair clip by (two-time winner!) Jessica at
Fast|crawl
! Thanks to everyone who submitted and entry and voted last month.
As the creative challenge winner, Jessica has the honor of picking the theme for our July challenge, and she has chosen Swimming Pools and Movie Stars. How exciting! I hope this theme inspires our members, especially those of you who are like me and dreaming of more sunny days by the pool this month.
Here is the schedule for July's challenge:
Sunday, July 21: We begin accepting entries and will continue to do so through Friday, July 26.
Sunday, July 28: We begin voting. Voting will remain open until the end of Thursday, August 1.
Sunday, August 4: I announce the winner of the challenge and the theme for August.
Happy creating, and congratulations to Jessica!
Update:
We are accepting entries for the July challenge
here
until the end of Saturday, July 27.