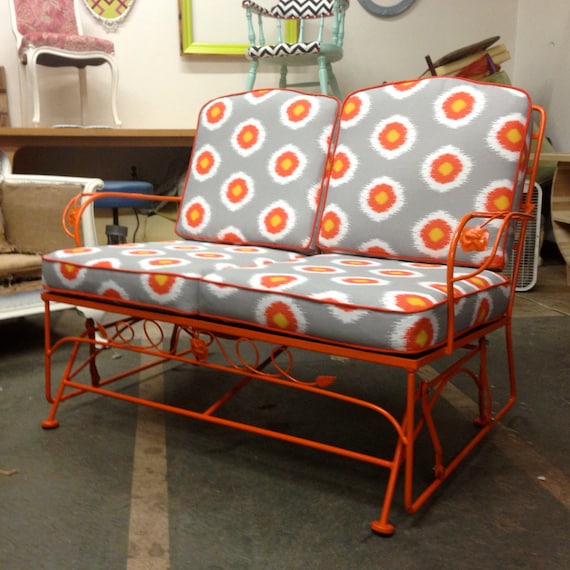 Wouldn't that glider look great sitting beside a sparkling blue swimming pool?
This is the week we accept submissions for our July creative challenge, and this post is where you can do it (late as it is- I apologize!). If you have made something that fits our theme of
Swimming Pools and Movie Stars
(chosen by June's winner, Jessica from
Fast|crawl
), here's how you can submit your entry:
Post a picture of your theme-inspired creation/vintage find to a publicly-accessible place online (list it on Etsy, or post to your public Facebook fan page, Flickr, etc.).

Post a link to your entry in the comments below before the end of Saturday, July 27. (The original deadline was Friday, but since I'm late in posting this, I'll extend it another day.)
As always, I look forward to seeing what you've all done. We'll start voting for a winner on Sunday, July 28, so stay tuned and stay cool!